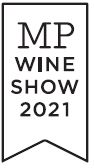 2021 Mornington Peninsula Wine Show
The MPVA Wine Show is a regional wine show which aims to support excellence in the local wine industry. The objective is to show only Mornington Peninsula wines within a system which the Australian wine industry recognizes, and where we can ensure the integrity of the system within our region.
Important Dates:
Entries Open:       Monday 16 August 2021
Entries Close:       Monday 18 October 2021
Exhibit Delivery:   Monday 25 to Wednesday 27 October 2021 between 9am-5pm to Willow Creek Vineyard (attention: Geraldine McFaul)
Judging:               Tuesday 9 & Wednesday 10 November 2021
We endeavour to hold the Exhibitors Tasting and Presentation Lunch on Friday 12 November and will confirm details closer to the time.